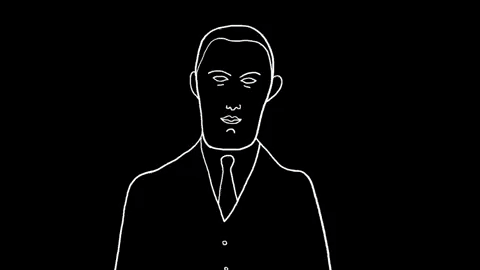 In his own charming words: " I am an artist and animation films director. I am from Russia, now I'm living in Moscow but originally I am from a village in the south of Russia the name of which could be translated as 'Soviet fleece'. It's
like a Golden fleece in ancient Greece but Soviet. For a living, I make animation films. Sometimes I make music videos for money and also my own films with someone financial support but mainly I do films just for fun without any certain purposes. In this way, I have a material that I don't know what to do with and use it for making gifs. I graduated as a painter from Rostov-on-Don college of art and then self-taught animation."
Sasha Svirsky has been staff pick for his animation videos on Vimeo many times and has been featured at many other film festivals. You can see his work at his website.
Posted by David
More unique art on Cross Connect Magazine: