A collection of Mini Getaway Cars that will make all campers want to break their banks to get one of these. These concept trios feature different aspects which have risen in popularity of camping and festivals, a premium home on-the-go for all enthusiastic travelers. All 3 models can be associated with MINI's characteristics which are compact, fun, and luxury. They've been designed and developed based on the "maximum touring pleasure with minimal footprint" philosophy, so you can bet you'll be enjoying creative space utilization. Unfortunately, these getaway cars are just concept to showcase the depth of MINI range, so there are no plans whatsoever to produce the cars at this stage.
From : MINI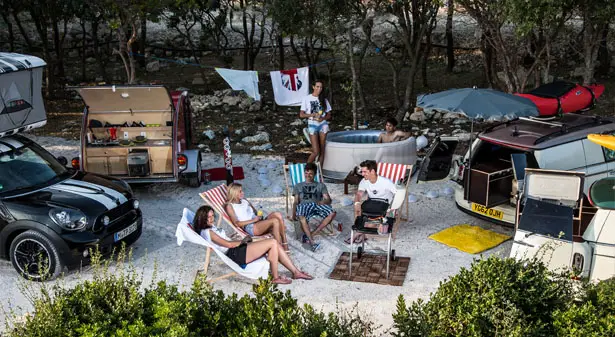 1. The MINI Clubvan Camper

As people say, good things come in small packages, this model is world's smallest luxury camper van, it has everything you need. Jam-packed with practical solutions, you can say this car is your home on wheels. Enjoy spacious sleeping bed for one person along with small kitchen completed with propane stove and chest fridge. For the on-board facilities, this vehicle is equipped with MINI Navigation Portable XL sat-nav, it helps you to find your way to the most remote area. Enjoy entertainment from TV when the weather is unkind for you to have outdoor activities. There's a water tank housed underneath the load floor so that you can keep your self clean with an integrated hand-held shower.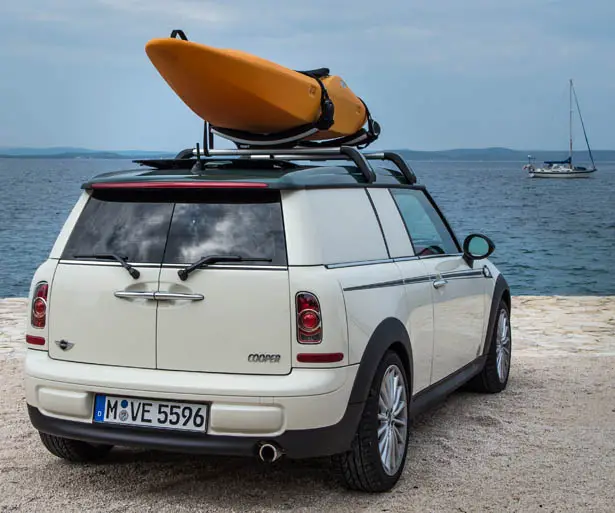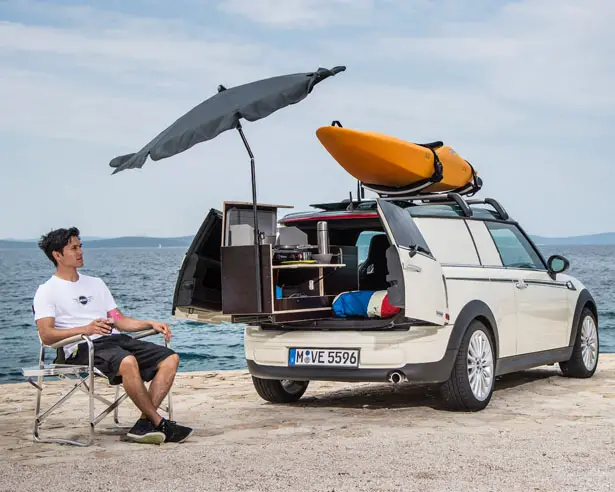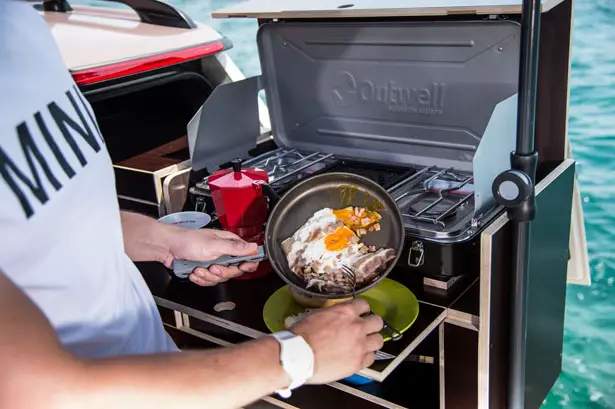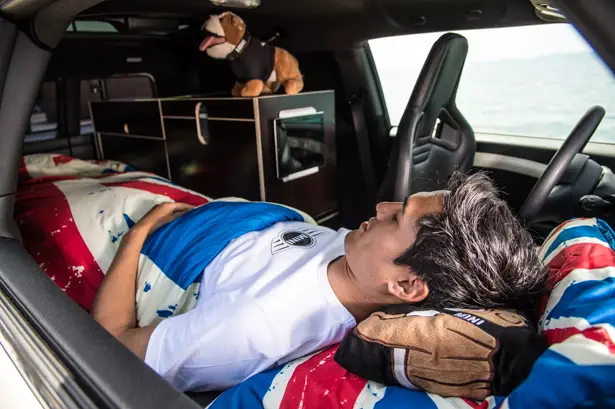 2. The MINI Cowley Caravan

If you enjoy the ability to stop and stay in comfort and safety, you might be interested in this caravan. It's a luxurious overnight solution with 2 person bed, a twin-burner gas stove, water tank, and sink facility. The solar module provides you with electricity to charge on-board battery, 230-volt connection to power the fridge and also the audio equipment. This teardrop shaped trailer features sliding windows on both sides, reminiscent of the classic MINI up to 1969. It weighs less than 300kg, you can still enjoy driving while towing the caravan.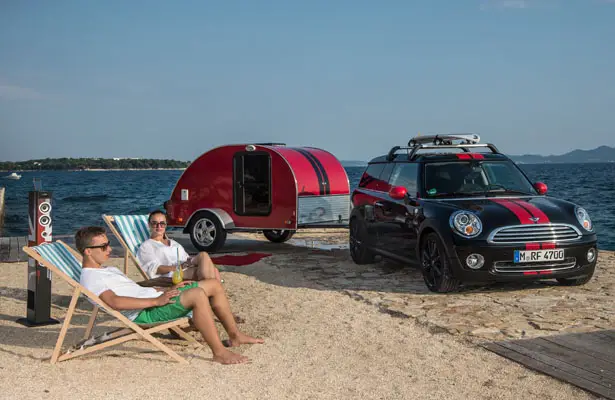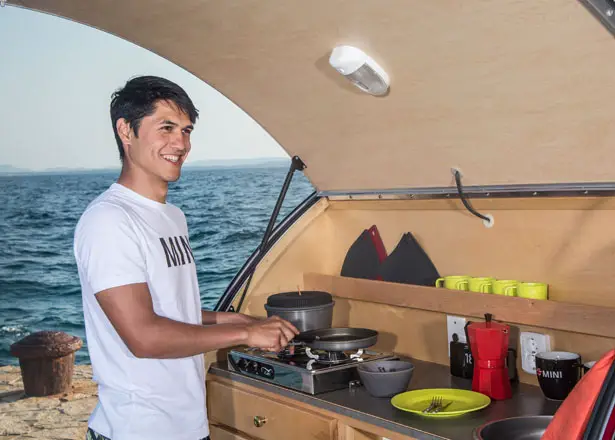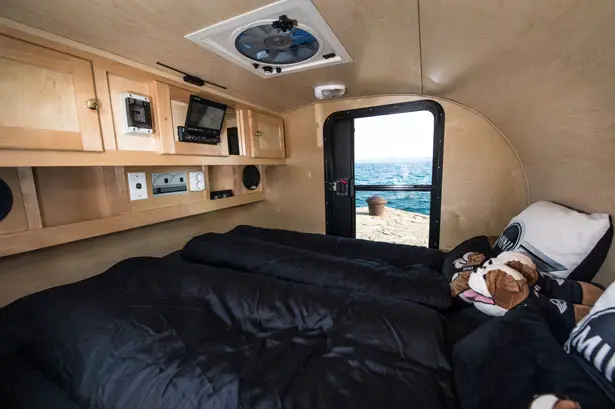 3. The MINI Countryman ALL4 Camp

For campers with adventurous spirit, this vehicle is dedicated for you. Have a trip to the beach and stay overnight, there's no need to worry finding the perfect spot to sleep, even when completely off the beaten track, just head upstairs. This car is equipped with roof-top tent, perfect for traveling over rough terrain. It's a smart sleeping solution which can be mounted on MINI or MINI Clubman. The tent can accommodate 2 person, simply fold away the tent into its box when not needed.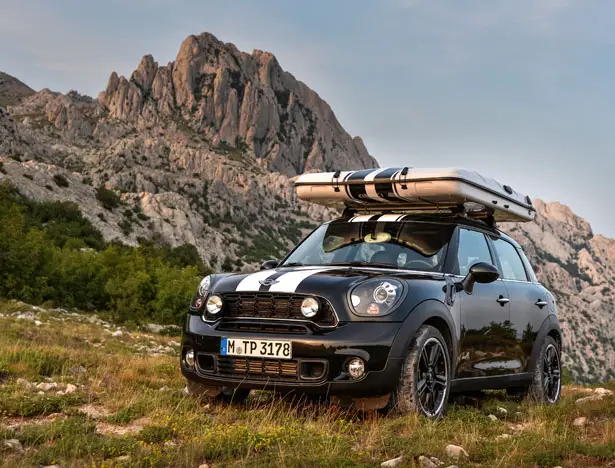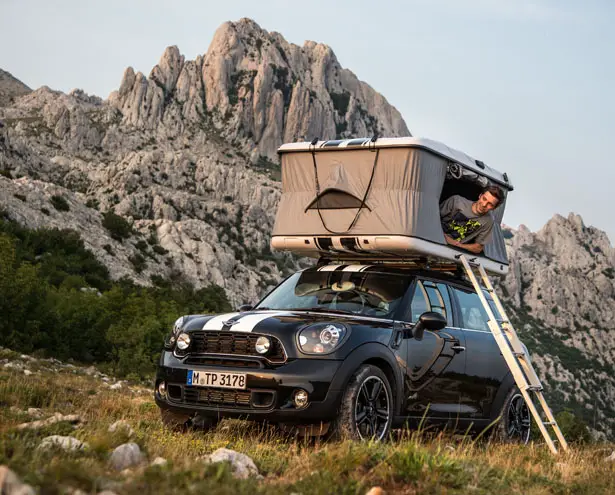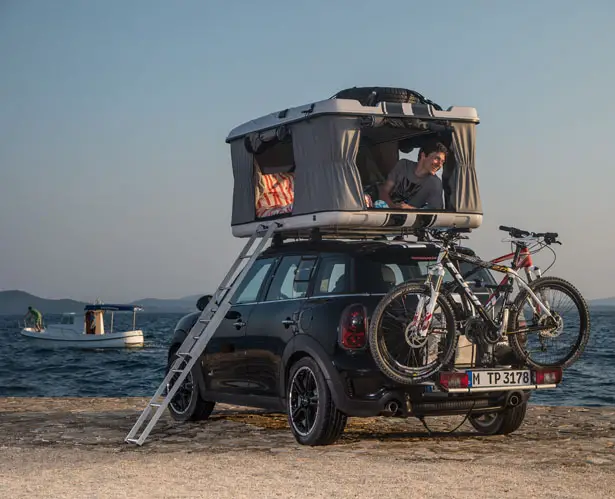 Mini Getaway Cars : MINI Clubvan Camper, MINI Cowley Caravan, and MINI Countryman ALL4 Camp is originally posted on Tuvie