Concrete structures are usually destroyed using demolition techniques but this action usually leave you with waste, dust, and wasting a lot of water to prevent the dust blooms during the process. Keeping that in mind, Omer Haciomeroglu has come up with ERO Concrete Recycling Robot to address the issues we have to deal during demolition process. The robot has been designed to help you disassemble concrete structures efficiently, no waste or dust, and you can easily reclaim any building materials to be reused. A water jet system is equipped within ERO so that the robot can use it to crack concrete surface, thus separating waste and package dust-free material.
The main challenge of this project is to design a mechanism that makes the robot is able to separate material concurrent with deconstruction. This process has to be done right on the spot, so instead of brutal pulverizing the concrete, the robot has to perform smart deconstruction.
Designer : Omer Haciomeroglu via [Core77]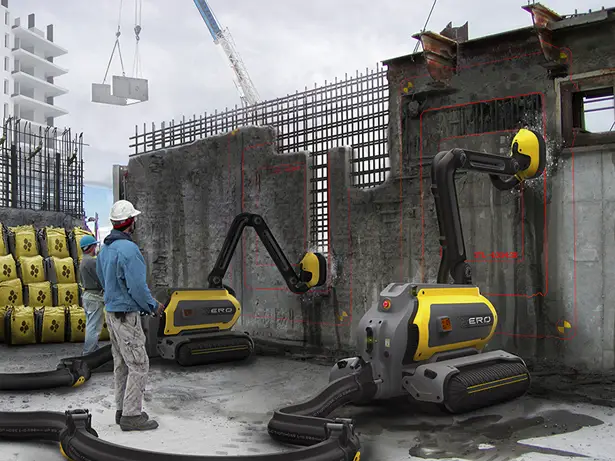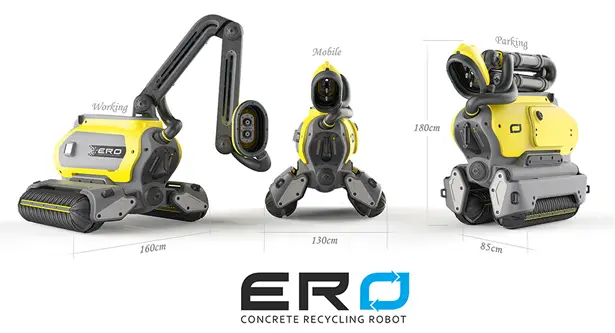 ERO Concrete Recycling Robot concept is hoped to be our smart and sustainable solution in the near future so that demolition operations would allow us to reuse materials as much as possible. The robot features artificial intelligence which allows it to scan its surrounding and decide the best route to take to execute the operation. One by one, ERO literally erases the building.
How it works?

ERO deconstructs with high-pressure water and sucks and separates the mixture of aggregate, cement and water. It then sends aggregate and filtered cement slurry separately down to the packaging unit to be contained. Clean aggregate is packed into big bags, which are labeled and sent to nearby concrete precast stations for reuse. Water is recycled back into the system. The packaging unit provides ERO with vacuum suction and electrical power. Turbulence dynamos placed within the air suction route produces some percent of power that ERO needs. ERO uses less than what it gets. Nothing is placed in land fills or sent away for additional processing. Even the rebar is cleaned of concrete, dust and rust and is ready to be cut and reused immediately. Every bit of the load-bearing structure is reusable for new building blocks.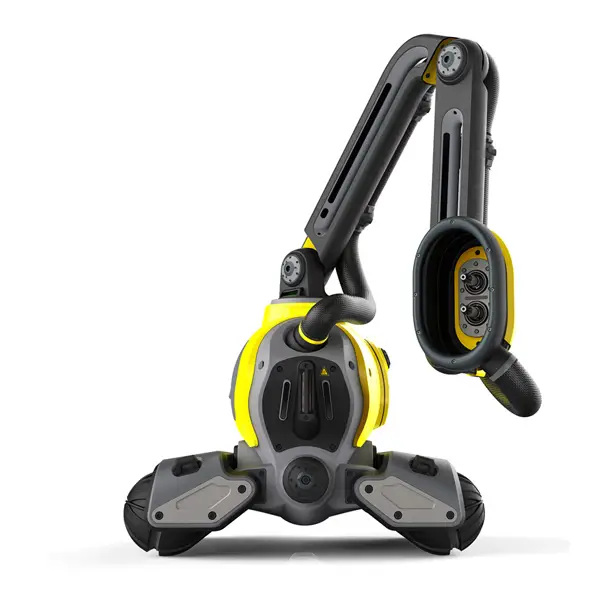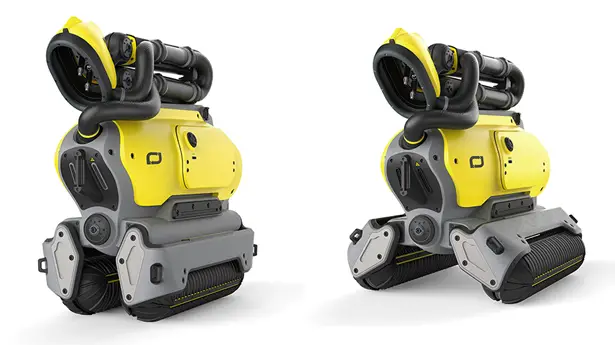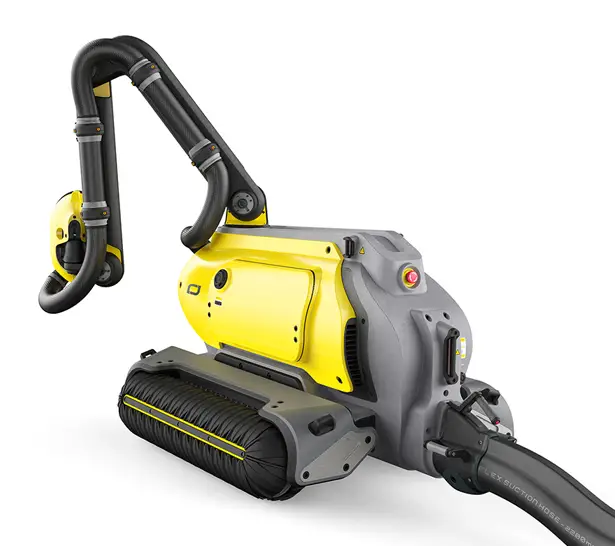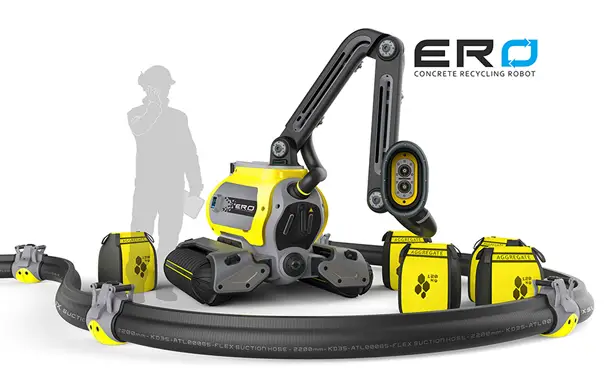 ERO Concrete Recycling Robot by Omer Haciomeroglu is originally posted on Tuvie