Inspired by mother's belly,
Mama's Heart
offers a cozy and
comfortable crib
for babies up to 2-years old. The goal is pretty clear to us, a crib to make the baby feels as if they are still in the womb. It's clean, comfortable, and quiet, a perfect environment for baby to relax. This concept crib features 4 functions which all are used to keep the baby as comfortable as possible from playing to asleep. First, there's air adjustment function to set temperature inside the crib via air renewal system, this means baby will always get clean and fresh air for healthy environment. The second function is cradle, the baby will enjoy subtle swinging or rocking motion to soothe him/her to sleep, this function utilizes magnetic suspension system. The third function is play, it generates unique light patterns using LEDs to charm this little angel, and the final function is sleep function where soft sounds are played to mimic the natural sound inside the womb.Designer : Chen Liming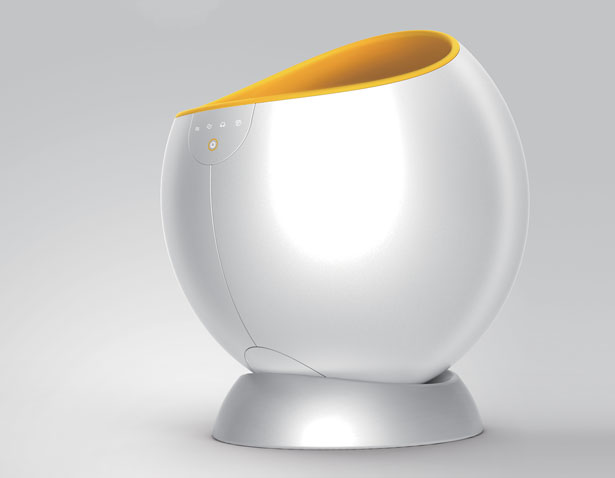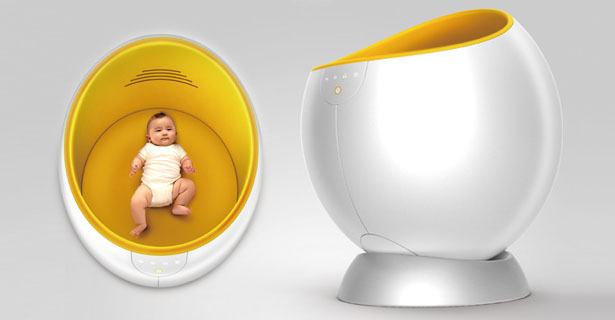 The materials used for
Mama's Heart
are good for sound insulation, thus protect the baby's little ears from sound on the outside. The dimensions of this concept are suitable for baby to toddler, the cotton mattress is removable for easy cleaning.