Pack concept has been designed with aim to increase the level of safety and practicality during emergency situation. JetLev Flyer uses the thrust of high-pressure water column to move up and down the water surface freely. Comparing with the average boat, it is less influenced by the water flow and has greater flexibility. The key of the design is to extend its practicality in order to be used more efficiently.
Designer : Jurmol Yao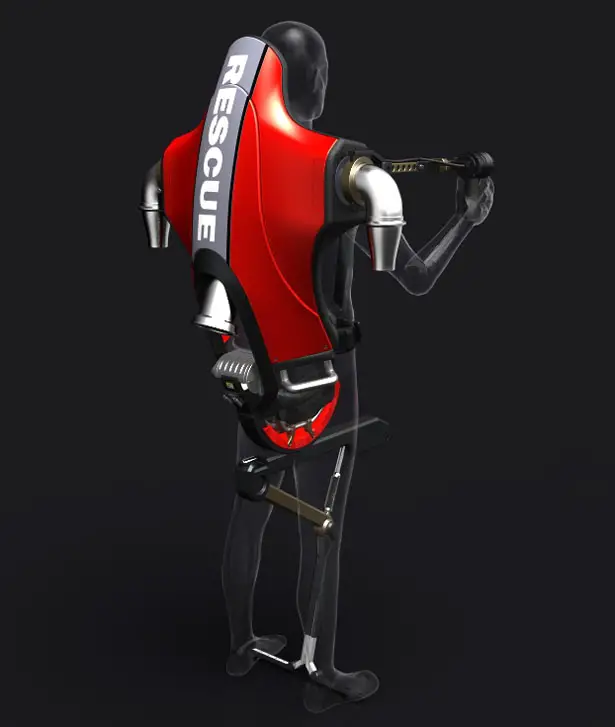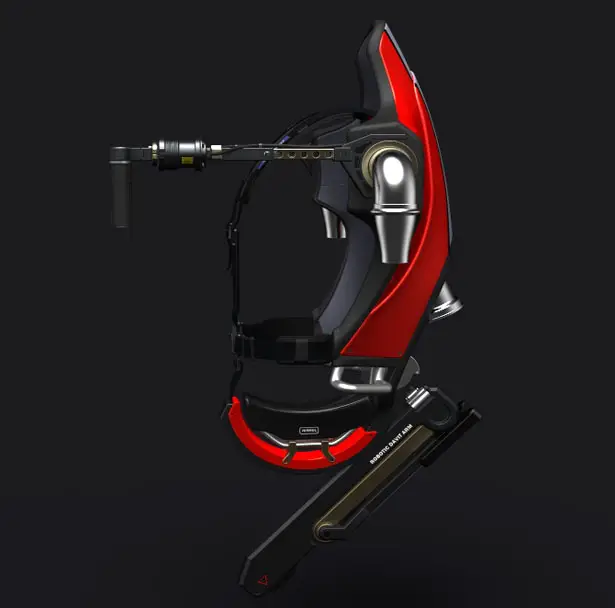 To some emergency situation, it takes more time and budget to send the helicopter and is unable to be the first getting to the scene. The rescue requires the cooperation of a team, which is also highly dangerous and hard to train. The Rescue Pack concept is comparatively lighter, easy to carry with and costs lower. Moreover, its risk is lower for it requires only one man to complete the mission.
Besides, when encountering strong water flow, many lifeboats will not be able to operate as usual and further to delay the timing of rescue or to endanger one's safety. Rescue Pack concept could set the pump by the shore, and it could be moved between two shores of the river without being influenced by the white water after extending the lines.
When the flood is in town, the transportation or facility there might obstruct the moving of boats. By using Rescue Pack, all these obstructions could be avoided easily and helps to rescue or supply better.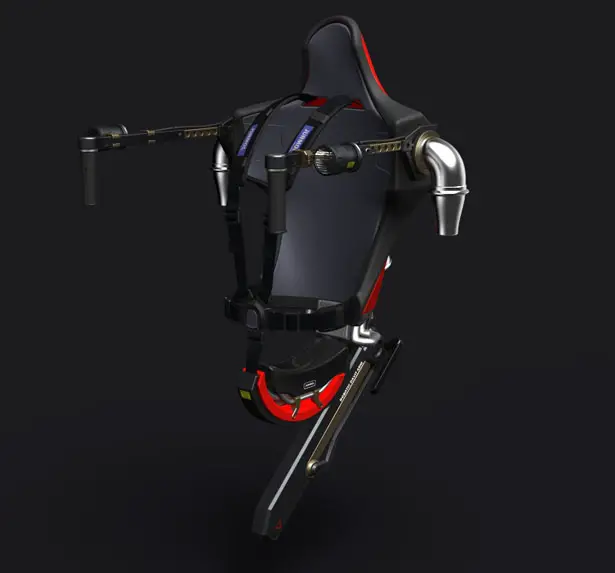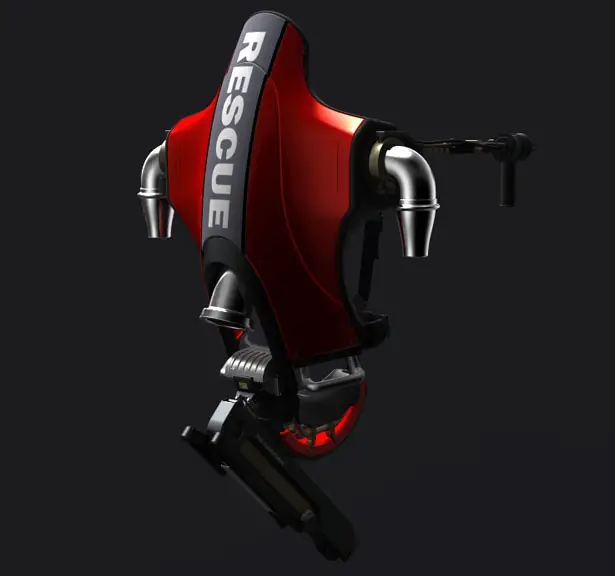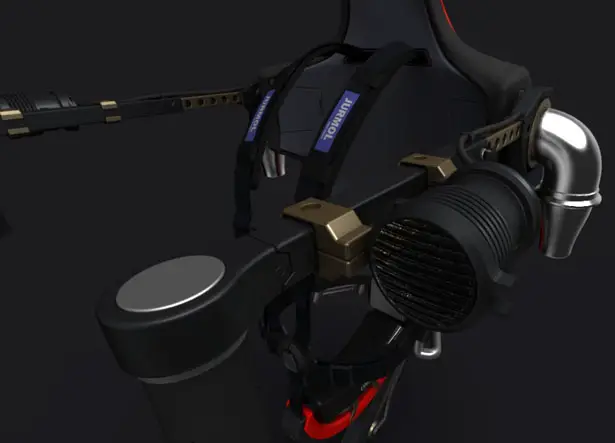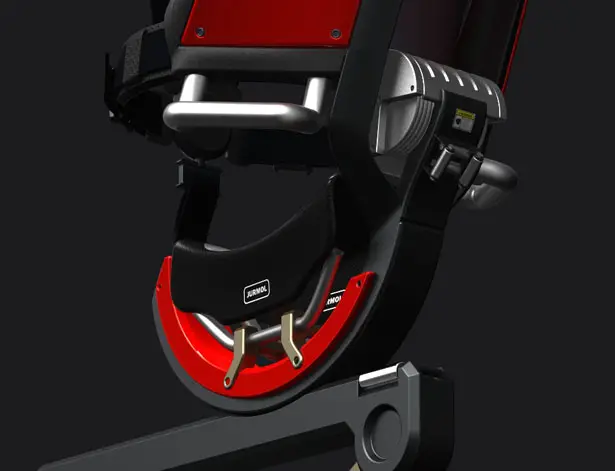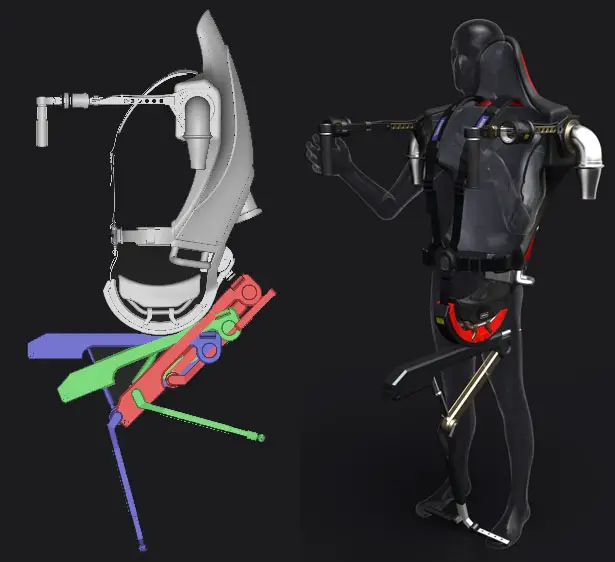 Use both feet to control the movements of the crane. Link the pedal and the hydraulic rod to raise the crane. The crane will move along the trail under the seat and make a lift movement.